Contact Method
call 865-250-3773
Item(s)
Sandy had a tool and lumber sale in his shop Saturday April 26 from 9am until 3pm and many of the listed items were sold. 
There are 5 items noted below remaining for sale. 
General Sander with mobile base.  New $1780.  Asking $995   SOLD
Delta Table top Shaper/Router.  Asking $175   SOLD
Craftsman router.  (not in picture) Asking $45.   SOLD
PowerMatic Mortiser 400 with 5 chisel sets.  New $550.  Asking $325   SOLD
Gent Saw.  New $20.  Asking $15   SOLD
Porter Cable Router.  Asking $95   SOLD
Delta Combo 4" Belt & 6" Disk Sander.  Asking $20.   SOLD
Hand Planes -- Most antique planes will be priced less than $50.  Most have been cleaned and sharpened and ready to use.  Buyers can try before you buy.   SOLD
 Bridgewood Shaper with many cutters.  (image 4 below) Asking $575  SOLD

 Makita sharpening system.  New $695 Asking $275

Freud electric hand planer Asking $65
2 each new Norton white 8" grinder wheels.  New $59 each Asking $59 for both.
Picture/Descriptions
Image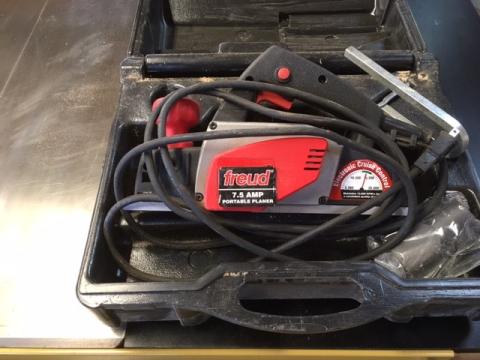 Image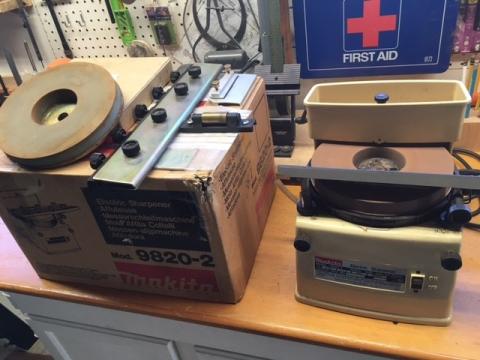 Image